Master Class for Jazz Piano with John Escreet
For the 4th time, the Langnau Jazz Nights offer a Master Class for Jazz Piano. This Master Class is offered in in collaboration with the Lucerne University of Applied Science and Arts. 6 to 8 participants (selected by a jury) will have the opportunity to work with John Escreet. The 5-day workshop includes individual lessons, theory classes and workshops.
John Escreet, Piano
www.johnescreet.com

Over the course of his career, John Escreet has earned a reputation as one of the most active and diverse pianist/composers working in jazz and improvised music. His prolific output is reflected over the course of 7 diverse and critically acclaimed albums - the most recent being The Unknown which partners his working Trio (with John Hébert on bass and Tyshawn Sorey on drums) with the iconic free-jazz saxophonist Evan Parker.
Bursting on to the scene with his 2008 debut album Consequences, Escreet quickly earned a reputation as one of the most exciting new pianist/composers to have emerged in recent years, with Downbeat magazine proclaiming "John Escreet's recent debut Consequences signals the jumpstart of a new voice in jazz." Similar praise followed for his 2010 sophomore release Don't Fight The Inevitable, of which the New York Times' Ben Ratliff said "… on an ambitious second album, the pianist John Escreet seems to be thinking about where jazz can go next. He's using lots of structure and instrumental texture, cruising through different languages, straight-ahead and free and in between; it's like a tour of the last 25 years of serious jazz." 2011 saw two releases - The Age We Live In, and Exception To The Rule, followed by 2013's Sabotage and Celebration, all of which received widespread international critical acclaim. The latest addition to this impressive catalog is 2014's Sound, Space and Structures.
As well as being a leader of prolific output, Escreet is also a much sought-after sideman. He has toured extensively with Antonio Sanchez's Migration band, recording on his 2013 Cam Jazz release New Life. He has also contributed his pianistic skills to the working bands of David Binney, Amir ElSaffar, Tyshawn Sorey, and Jamie Baum among many others.
In 2009, John was a recipient of the prestigious Chamber Music America New Jazz Works Grant, as well as the CMA/ASCAP Award for Adventurous Programming in 2011. In 2013, Escreet was commissioned by the Jazz Gallery to write a new work as part of their Residency/Commissions for 2012-2013, for which he wrote an extended work for string quartet and piano trio. 2014 saw John being awarded the Mid Atlantic Arts Foundation USArtists International grant to tour with his Quartet, and recently in 2015 he was elected an Associate of the Royal Academy of Music (ARAM), his Alma Mater - awarded to past students who have distinguished themselves in the music profession and made a significant contribution to it in their particular field.
John continues to forge ahead with multiple projects and recordings, ranging from his Trio, to his Quintet (known as The John Escreet Project), to collaborative projects with Los Angeles-based pop duo KNOWER, to the most recent collaboration with British free-jazz icon Evan Parker, as well as his recent forays into writing extended works for strings. His music is often described as eclectic, and is perhaps best summed up by the New York City Jazz record:
"Escreet is a musical omnivore who embraces aspects of contemporary classical music, Frank Zappa, dance music, electronica and a wide swath of jazz, from bop to avant-garde. What comes out is uniquely personal - some of the most inventive and distinct jazz around today."
"Transatlantic Jazz Genius" – Time Out London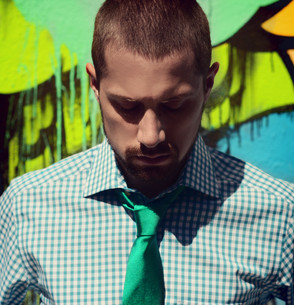 Duration
The workshop takes place from July 24th to July 30th 2017
Day of arrival: Monday July 24th (check-in, welcome meeting, presentation teachers)
Day of departure: Sunday July 30th (no workshops on day of departure)
Workshop fee
Regular workshop fee: CHF 680.–
Reduced workshop fee for students of a music high school: CHF 350.–
Important: participants must present their student card upon arrival in order to receive the discount!
The workshop fee includes a festival pass (standing). The festival pass grants admission to all concerts of the Langnau Jazz Nights.
Accommodation: Backpackers, local hotel, private accommodation or tent. More..
Food: The Langnau Jazz Nights offer food options for every budget! More..
Application
Please send a brief CV including your musical education as well as a recording (mp3) to angela.schenker(at)jazz-nights.ch
Please also fill out our application form.

IMPORTANT: the Master Class is open to students of a university (24 years old and younger).

Application Deadline: June 30th 2017