The main goal of the JAZZ WORKSHOP is to bring musicians together! In Addition to theoretical and practical classes with experienced teachers you also have the opportunity to meet jazz musicians from all over Switzerland and the world. You will improvise, exchange knowledge and share experiences with them, all of which make the Langnau Jazz Nights an unforgettable experience.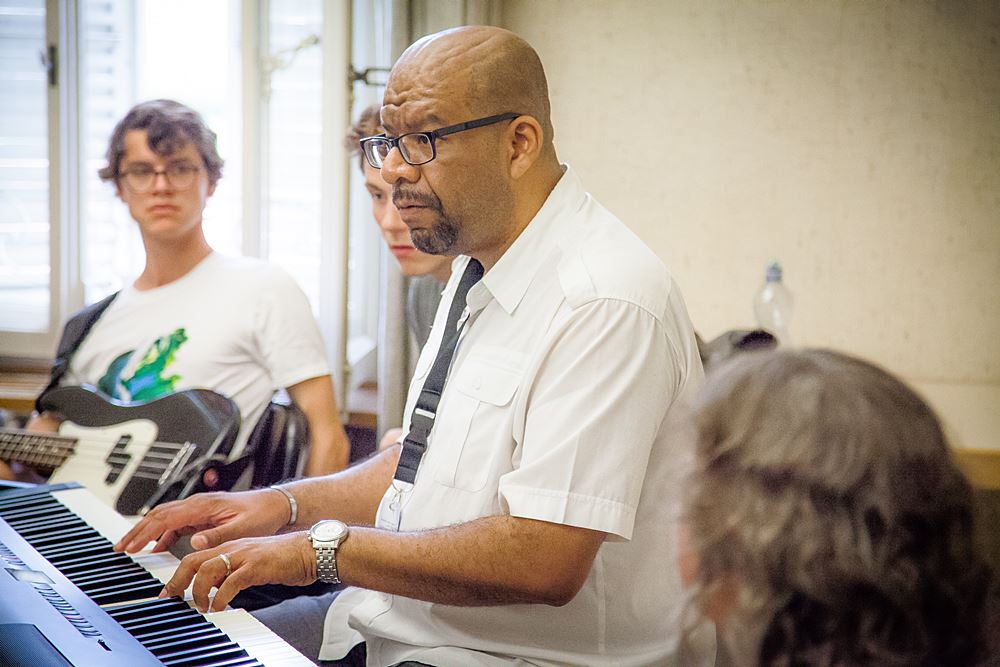 Responsable Jazz Workshop 2019
Chris Speed

Faculty
More Information about the faculty members here.

Theory: the workshop offers theory classes on 2 different levels (advanced level in English and basic level in German)
Practical training: instrumental classes, band workshops, special clinics, jam sessions
Registration Jazz Workshop
Important: Space is limited; register as soon as possible! Registrations are accepted on a first come first served Basis.
Register here
Deadline: June 30th 2019
Workshop fee
Regular workshop fee: CHF 680.–
Reduced workshop fee for students of a university of music: CHF 350.–
Important: participants must present their student card upon arrival in order to receive the discount!

Festival pass
The workshop fee includes a festival pass (standing). The festival pass grants admission to all concerts of the Langnau Jazz Nights. Upgrade to reserved seating: CHF 180.-
Duration
The workshop takes place from July 22nd to July 28th 2019.
Day of arrival: Monday July 22nd (check-in, welcome meeting, presentation faculty)
Day of departure: Sunday July 28th (no workshop on day of departure)
Accommodation
Hotel, Emme Lodge (youth hostel), private accommodation or camping. More..
Food
The Langnau Jazz Nights offer food options for every budget! More..