Junior Jazz Workshop 2019
For the stars of tomorrow
The Junior Jazz Workshop for children and teenagers from 10 to 18 years of age is unique: Beside classes which take into consideration age and skill level, the participants also have the opportunity to join the instrumental classes of the Jazz Workshop and special workshops of the performing bands. As a result participants get the chance to work with internationally acclaimed jazz musicians and teachers.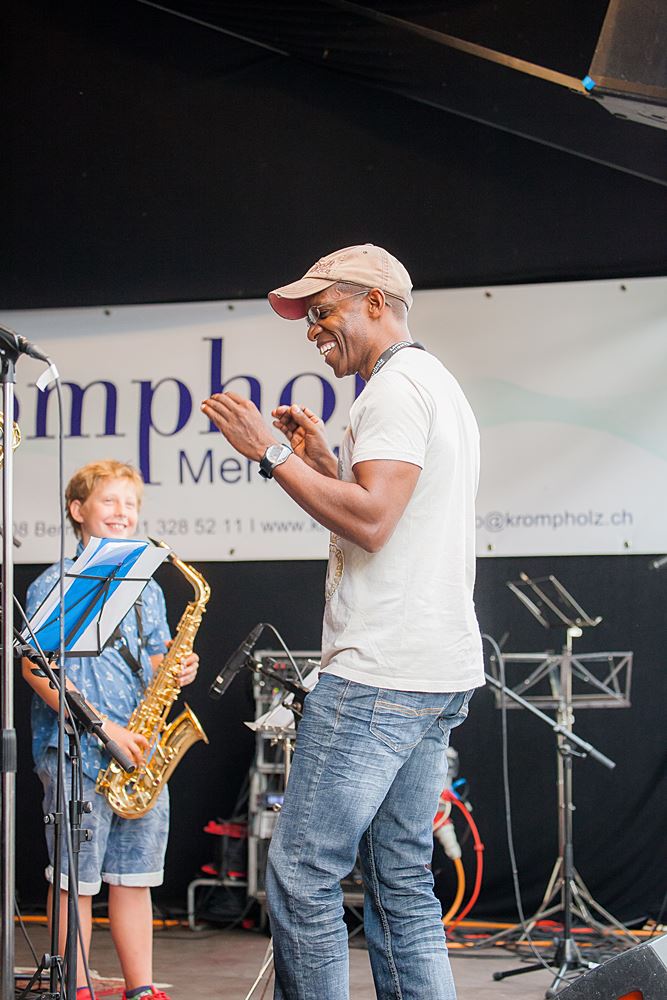 Registration Junior Jazz Workshop

Space is limited; we suggest you register as soon as possible. Registrations are accepted on a first come first served basis!

Register now
Application deadline: June 30th 2019

Instrumental classes
Daily group lessons with the highly knowledgeable teachers from the Jazz Workshop.
Band workshops
Participants are presented with the opportunity to perform songs (Jazz, Blues, Funk, Latin) in front of a live audience with your fellow students.
These concerts take place on the Krompholz stage (town square).
Theory
Students will learn the basics of jazz improvisation - intervals und scales, chords and rhythm.
Junior Jazz Workshop Orchestra
On the final day of the festival (Sat. July 23rd), the Junior Jazz Workshop Orchestra (a big band set up during the workshop week) will perform on the Krompholz stage at the Viehmarktplatz (town square). No entrance fee is charged for concerts on the Viehmarktplatz.
Participation
The workshop is open to applicants of all instrument including singers. Basic knowledge of scales and some rhythmical security might be beneficial.
Teachers
More information about teachers here!
Duration
The workshop takes place from July 22nd to July 28th 2019.
Day of arrival
Monday July 22nd (check-in, welcome meeting, presentation teachers)
Day of departure
Sunday July 28th (no workshop on day of departure)
Workshop fee
CHF 250.–
The workshop fee includes a festival pass (standing). The festival pass grants admission to all concerts of the Langnau Jazz Nights.
Accommodation
Backpackers, local hotel, private accommodation or tent. More..
Food: The Langnau Jazz Nights offer food options for every budget! More..