Welcome to the 26th Langnau Jazz Nights 2016
Tuesday July 26th - Saturday July 30th 2016
We are happy to present this year's program with some great highlights. The ticket sale has begun. Make sure you get your tickets right now.
We proudly present:
Jack DeJohnette Trio, Kurt Rosenwinkel Trio with Aaron Parks, Bill Evans Band feat. Keith Carlock / Darryl Jones / Bryan Baker, Malcolm Braff Trio, Antonio Sanchez and Migration, Controlling Ear Unit, The Abercrombie Quartet, The Teachers, VOLCAN, Weird Beard, The Junior Jazzworkshop Orchestra, Magos Herrera Duo...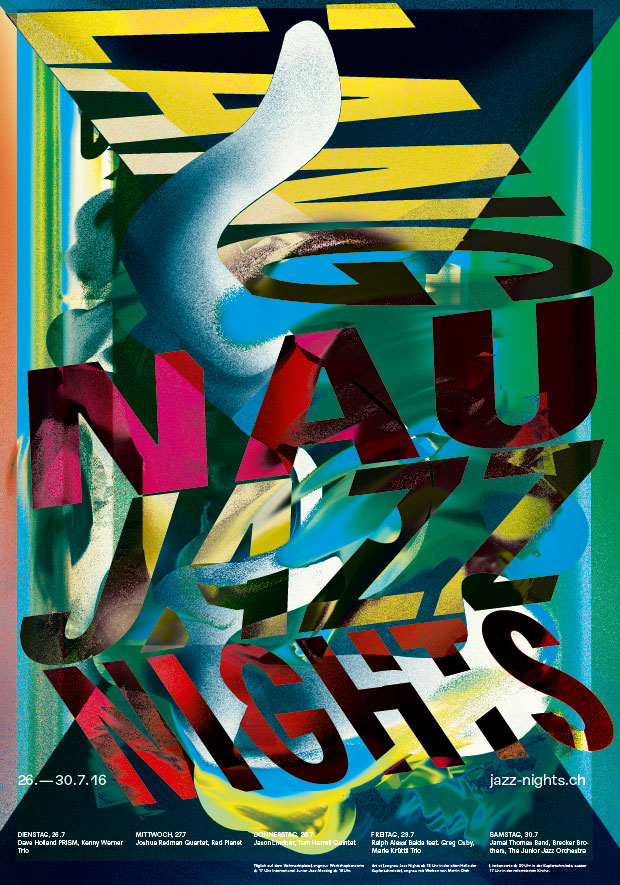 Jazz Workshop
The main goal of the JAZZ WORKSHOP is to bring musicians together! Beside theoretical and practical classes with experienced teachers you also have the opportunity to meet jazz musicians from all over Switzerland and the world. You will improvise with them, exchange knowledge and share experiences with them, all of which make the Langnau Jazz Nights an unforgettable experience.
Junior Jazz Workshop
The Junior Jazz Workshop for children and teenagers from 10 to 18 years of age is unique: Beside classes which take into consideration age and skill level, the participants also have the opportunity to join the instrumental classes of the Jazz Workshop and special workshops of the performing bands. As a result participants get the chance to work with internationally acclaimed jazz musicians and teachers.
Junior Jazz Meeting
This «festival within the festival» gives young aspiring artists the opportunity to meet fellow musicians as well as internationally acclaimed stars – a unique event in Europe. Band members are younger than 26 and the music performed has to do with jazz in some sort of way.