Faculty Langnau Jazz Nights 2019
Chris Speed (sax)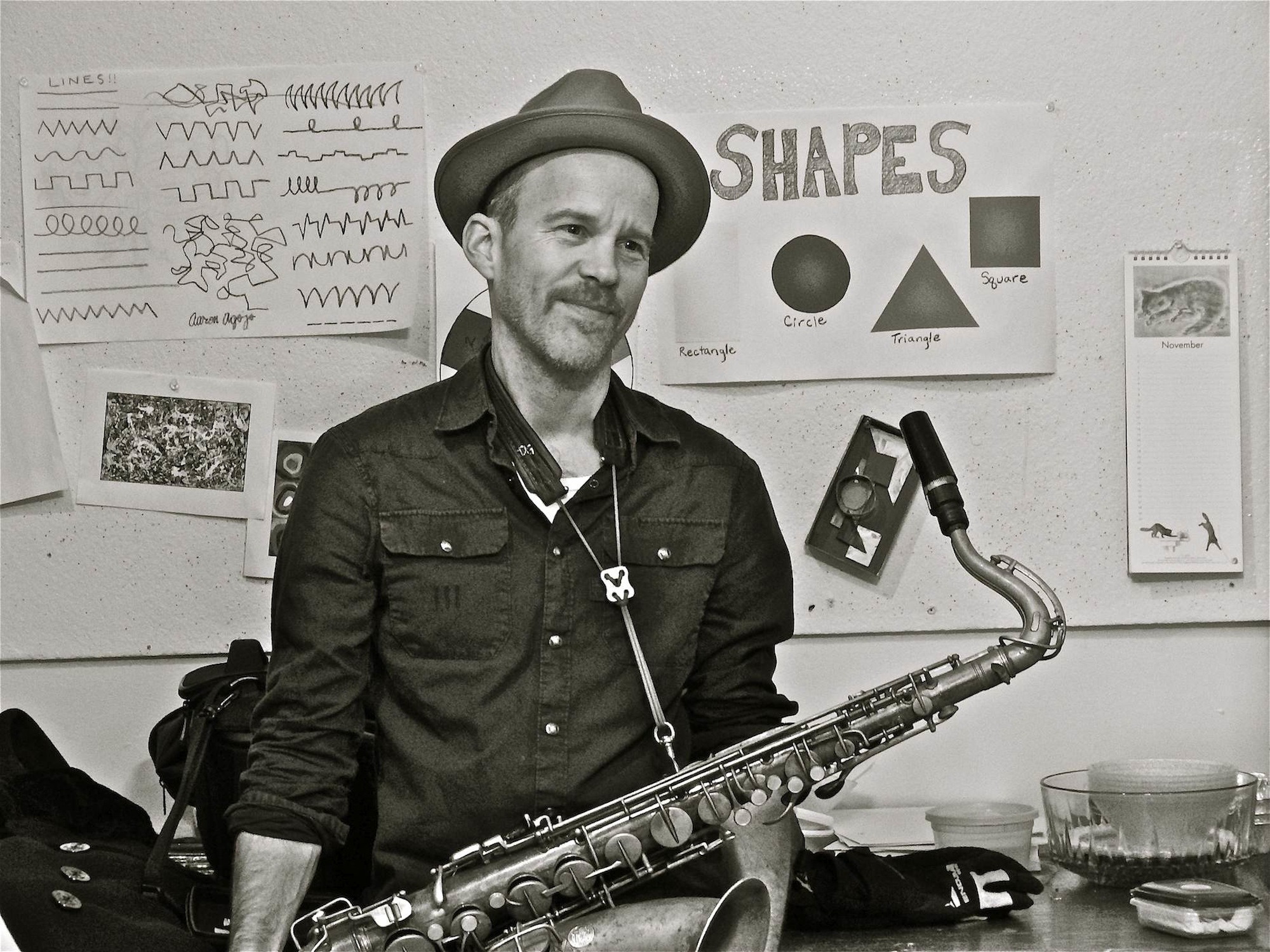 Chris Speed is a composer, clarinetist and saxophonist..
- and is "one of the principal figures in a dynamic left-of-center jazz/improv scene in the city" (NYTimes). His own bands include Endangered Blood, Human Feel, yeah NO, Trio Iffy, Pachora and The Clarinets. He is a founding member of Jim Black's Alas No Axis and John Hollenbeck's Claudia Quintet (two of the most influential working bands today), works with Uri Caine (deconstructing works by Mahler, Mozart, Bach, Schoenberg, Gershwin) and maintains a busy career of touring, recording, performing, composing, practicing and teaching.

Current projects include work with Craig Taborn's Heroic Frenzies, Michael Formanek's Ensemble Kolossus, Dave King's Trucking Co., Matt Mitchell Quartet, Mary Halvorson's Reverse Blue, Banda de los Muertos (NYC's only Banda band), as well as touring his latest project, Endangered Blood (with Black, Trevor Dunn and Oscar Noriega) which was featured on NPR's Tiny Desk Concerts in 2012. (Endangered Blood 2010, Work Your Magic 2013 Skirl).

"Speed's Endangered Blood originals stand out as his most melodically generous, accessible and warm batch of compositions he's yet to produce." -DownBeat

Speed was named the rising star clarinetist in DownBeat magazine for 2004, 2005 and 2006 and was the recipient of a NEA composition grant in 1993.
John Hollenbeck (drums)
Genre-crossing composer/percussionist John Hollenbeck, renowned in both the jazz and new-music worlds, has gained widespread recognition as the driving force behind the unclassifiable Claudia Quintet and the ambitious John Hollenbeck Large Ensemble, groups with roots in jazz, world music, and contemporary composition. He integrates his deep interest in contemporary composition and spiritual practice into a musical language that is as accessible and expressive as it is advanced.

He has earned five GRAMMY nominations: Best Jazz Large Ensemble Album for his albums "All Can Work", "A Blessing" and "eternal interlude"; forhis composition "Falling Men" from the album Shut Up and Dance; and for his arrangement of Jimmy Webb's "The Moon's a Harsh Mistress" from the album Songs I Like a Lot. He has worked with many of the world's leading musicians in jazz including Bob Brookmeyer, Fred Hersch, and Tony Malaby, and is well known in new-music circles for his longtime collaborationwith Meredith Monk and for his work with Ensemble Cairn of France.

John's most notableawards include a 2007 Guggenheim Fellowship, the 2010 ASCAP Jazz Vanguard Award, and a 2012 Doris Duke Performing Artist Award. He has created an extensive body of work including commissions by Bang on a Can All-Stars, Ethos Percussion Group, University of Rochester, Melbourne Jazz Festival, Orchestre National de Jazz, and Frankfurt Radio Big Band. He was professor of Jazz Drums and Improvisation at the Jazz Institute Berlinfrom 2005-2016 and joined McGill University Schulich School of Music's faculty in 2015.
Angelica Sanchez (piano)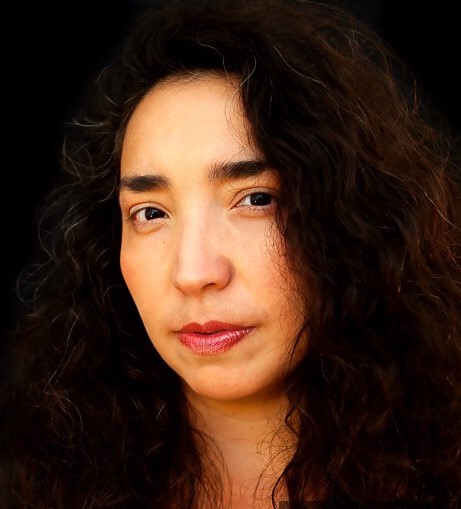 www.angelicasanchez.com

Pianist/Composer/Educator Angelica Sanchez moved to New York from Arizona in 1994. Since moving to the East Coast Sanchez has played with such players as: Wadada Leo Smith, Paul Motian, Richard Davis, Chad Taylor, Chris Lightcap, Rob Mazurek, Vincent Chancey, Susie Ibarra, Tim Berne, Mario Pavone, Mark Dresser, Ben Monder and many more. Sanchez leads many groups including her own quintet featuring Marc Ducret, Tony Malaby, Drew Gress, and Tom Rainey.

Her music has been recognized in international publications like, " Jazz Times Magazine", The New York Times, The Chicago Tribune, and many more. She was also the 2008 recipient of the French/American Chamber Music America grant and the 2011 Rockefellers Brothers Pocantico artist residency. Her CD "Life Between" was chosen as one of years best recording 2009 in "The New York City Jazz Record (formerly AllAboutJazz-New York)." Her debut solo CD "A Little House" was featured on NPR's Weekend Edition in May 2011. Her latest CD "Wires & Moss" featuring her Quintet was chosen as one of best Releases of 2012 in "The New York City Jazz Record (formerly AllAboutJazz-New York)." Her Duo CD "Twine Forest" with Wadada Leo Smith received Honorable Mention as a best release in 2013 in "The New York City Jazz Record."

Angelica has a Master's in Arranging from William Paterson University.
Aurora Nealand (vocals)
Aurora Nealand is a sound artist and multi-instrumentalist (saxophones, accordion, voice) based in New Orleans, LA. Nealand has become a prominent force in the New Orleans music scene since she first arrived in 2004 and is the founder and leader of the non-traditional Traditional Jazz band, The Royal Roses, which draws it's approach to collective improvisation from both the New Orleans Jazz traditions, as well as the AACM, and collage-sound art. Nealand's other musical projects include The Monocle Ensemble -her original music project and installation ensemble, Redrawblak Trio, and the Instigation Orchestra. She is an avid devottee of the musical mystery alter-ego band, Rory Danger & the Danger Dangers. Nealand has toured as a featured artist to national & international festivals including Montreal Jazz Festival, Istanbul Jazz Festival, Copenhagen Jazz Festival, MPB Jazz Festival (Natal, Brazil), Lincoln Center, Summerstage NYC & The New Orleans Jazz & Heritage Festival.

Nealand is deeply interested in the embodiment and sonification of everyday objects and knowledge-generation. Her "formal" education includes studies in Music Concrete at Oberlin Conservatory, and experimental physical theatre studies at the Jacques Lecoq School in Paris. Her "informal" education for the past 15 years includes playing music in the streets and clubs of New Orleans, touring in crammed vans to squat houses & bike co-ops around the world, and working with dancers/theatre artists in improvisational and composed contexts. She has studied/worked with Pauline Oliveros, Jonathan Hart Makwaia, James Singleton, Liz Lerman, Arto Lindsey, Germaine Bazzle and many more.

Nealand regularly works as a musical facilitator with Found Sound Nation (under Bang on a Can) -an organization which facilitates international musical collaboration and sonic diplomacy, and she has taught at the Walden School for Young Composers. Nealand was voted "Best Female Performer" (2016 Gambit awards), and "Best Traditional Jazz Band (The Royal Roses)" in the 2015 & 2017 Big Easy Awards. She is the co-founder of SONO (Sound Observatory New Orleans) which facilitates workshops of new music in the New Orleans region. She has been awarded residencies at the New Orleans Contemporary Arts Center, the MacDowell Colony, and the Atlantic Center for the Arts. She will debut a new 75 minute musical/visual performance piece "The Mathematics of Emotion" at the Contemporary Arts Center of New Orleans in March 2019.

"Aurora Nealand is all over the current New Orleans music scene. She seemed to emerge out of nowhere. Some of her appeal is that she has a humble nature, coupled with a fiery attack when she plays, and a real fearlessness about taking risks and getting involved. She plays solo performances with a gas mask and an accordion. You'll see her playing soprano sax and clarinet exchanges at Preservation Hall with hertraditional jazz band The Royal Roses. You'll see her playing duos, trios or performing her own original compositions at the Ogden Museum of Art. These are just a few of the interesting things she gets up to. I have seen her under deeper cover than that, and been amazed at how easily she blends in or stands out. Whatever style she is playing, she becomes the Music." – New Orleans Presents
Shane Endsley (trumpet)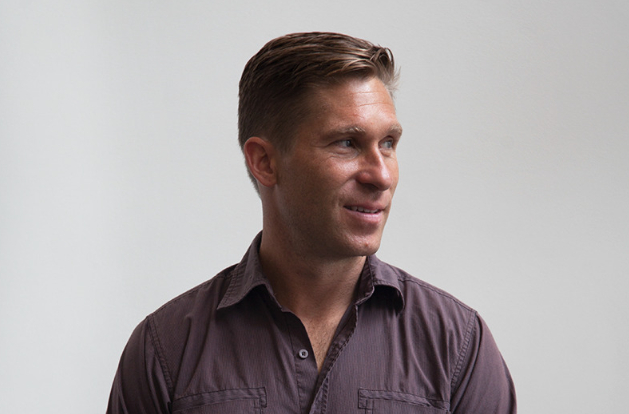 DownBeat magazine named him as one of the "Top 25" trumpeters of his generation and he was cited as a Rising Star in the 2013 Critics Poll. JazzTimes readers voted him the "Best Trumpet Player under 40." A truly modern and dynamic musician, he can be found on recordings with innovative jazz instrumentalists like Steve Coleman, Mark Guiliana, Donny McCaslin, and Ben Allison as well as appearances with folk, rock, and pop icons like Ani DiFranco, Pearl Jam, and Shakira.

Shane is a founding member of the Grammy nominated group Kneebody. They have released ten recordings and have been playing premier festivals, concert halls, and clubs for over a decade.

Shane has made two solo albums, one of which was voted in to the LA Times' Top Ten of the Year. He is also an accomplished drummer and can be found on recordings with trumpeter Ralph Alessi. Shane is a member of the MSU Denver jazz faculty along side Ron Miles and Dawn Clement.

"Jazz keeps slowly widening, and the trumpeter Shane Endsley is working calmly and effectively at the perimeter." – The New York Times

"Endsley has mastered the trick of keeping the listener guessing." – JazzTime
Chris Tordini (bass)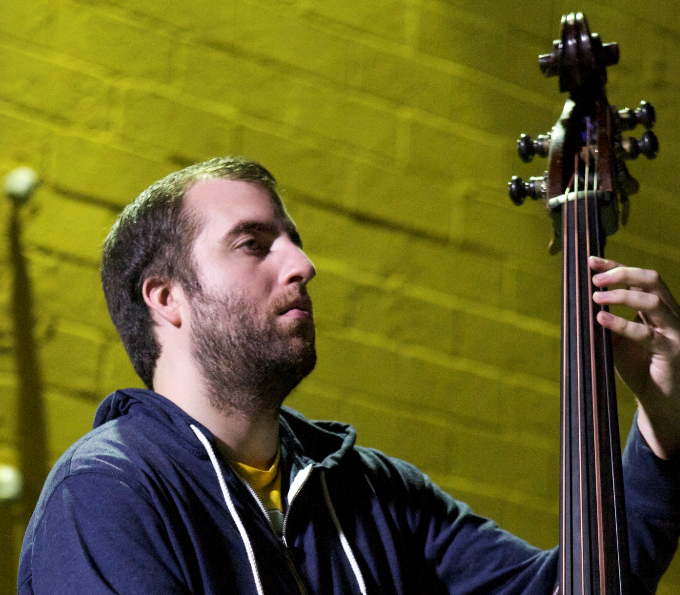 Chris Tordini is an in-demand bassist in the jazz and experimental music scene, touring and recording both nationally and internationally. He has toured and recorded with Andy Milne's 'Dapp Theory' for over a decade, and he has been a close collaborator with MacArthur fellow Tyshawn Sorey since 2005, most notably as a member of Sorey's long standing piano trio. Tordini is a founding member of the Becca Stevens Band. Additionally, he is the bassist of the John Hollenbeck Large Ensemble, having recorded on the band's Grammy nominated release entitled "All Can Work," and has recorded with The Claudia Quintet.

Since graduating from the New School for Jazz and Contemporary Music in 2006, Tordini has performed and recorded with prominent bandleaders such as Steve Lehman, Theo Bleckmann, Caroline Davis, Anna Webber, Matt Mitchell, Dan Weiss, Billy Hart, Lee Konitz, Okkyung Lee, Tigran Hamasyan, Greg Osby, Jeremy Pelt, Jo-Yu Chen, Logan Richardson, Andrew D'Angelo, Jim Black, Chris Speed, and Ari Hoenig, among others. Over the years, he has participated in a number of Chamber Music America projects, including those led by Patrick Zimmerli, Andy Milne, Jean-Michel Pilc, and Michael Dessen. While at the New School, Tordini studied composition privately with Armen Donelian.

As a composer, Tordini has led groups playing his music all around NYC for the past decade at venues including the Jazz Gallery, Cornelia St. Cafe, Barbes, Bowery Poetry Club, Fat Cat, SEEDS, and Korzo among others. He is a member of the collaborative trio The Choir Invisible, whose debut record is expected to be released in late 2019.
Hilmar Jensson (guitar)
Hilmar first picked up the guitar at the age of six but started studying formally at age eleven. He graduated from FIH School of Music in 1987. He has a bachelor of music degree from Berklee College of Music. He has studied with Mick Goodrick, Jerry Bergonzi, Hal Crook and Joe Lovano.Hilmar has performed and recorded in a wide variety of settings and appeared on over 50 records including 8 as a leader or co-leader. Performed in 35 countries with his trio "TYFT", Jim Black's AlasNoAxis, Trevor Dunn's MadLove, Mogil, Outhouse, BMX and others. He has recorded and/or performed with Tim Berne, Andrew D'Angelo, Jim Black, Chris Speed, Skuli Sverrisson, Trevor Dunn, Herb Robertson, Eyvind Kang, Marc Ducret, Chris Cheek, Seamus Blake, Cuong Vu, Tom Rainey, Peter Evans, Matt Garrison, Briggan Krauss, Ben Perowski, Jamie Saft, Ches Smith, John Zorn, Ted Reichmann, Ben Street, Wadada Leo Smith, Arve Henriksen, Terje Isungset, Per Jörgensen, Per Oddvar Johansen, Anders Jormin and many others.
Hans Ermel (bass)
Jazz Workshop: responsible theory (basic level)
Band Workshops
Hans Ermel was born in Eggiwil, Emmental in 1971, studied at the Jazzschule Luzern with Heiri Känzig but also took classes for classical double bass with Béla Szèdlak. He attended workshops in Switzerland and abroad with Niels-Henning Ørsted Pedersen, Miroslav Vitous, Marc Johnson, Ray Anderson und Dave Liebman. Hans Ermel is involved in various projects, including 'Die Vier Tenöre', Padre Padrone, 007 Only. He is also a member of different classical ensembles (Ensemble 7) and was part of musical- und theater productions (Der kleine Horrorladen, Evita, Miss Saigon, Les Misérables, West Side Story). Hans Ermel was born in Eggiwil, Emmental in 1971, studied at the Jazzschule Luzern with Heiri Känzig but also took classes for classical double bass with Béla Szèdlak. He attended workshops in Switzerland and abroad with Niels-Henning Ørsted Pedersen, Miroslav Vitous, Marc Johnson, Ray Anderson und Dave Liebman. Hans Ermel is involved in various projects, including 'Die Vier Tenöre', Padre Padrone, 007 Only. He is also a member of different classical ensembles (Ensemble 7) and was part of musical- und theater productions (Der kleine Horrorladen, Evita, Miss Saigon, Les Misérables, West Side Story).
Christoph Siegenthaler (piano)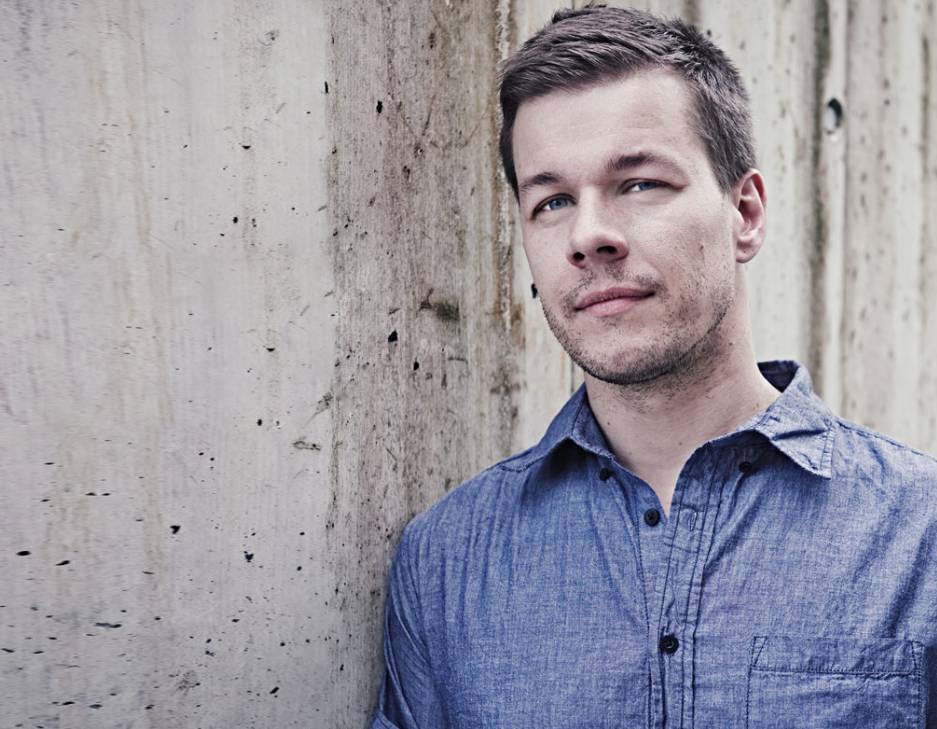 Responsible Junior Jazz Workshop Orchestra
Band Workshops
Christoph studied performance and educational science with William Evans (amongst others) at the Hoschschule der Künste Bern, Swiss Jazz School. He participated in master classes with musicians such as Michael Brecker, Bruce Barth, Art Lande, Paul McCandless, Darmon Meader, Ernie Watts, Janek Gwizdala, Bill Cobham und Enrico Pieranunzi. He is very comfortable with playing Jazz, however is also at home playing Pop, Rock and Soul music. He plays at numerous festival and club tours in Switzerland and abroad.
Rolf Häsler (sax)
Responsible Junior Jazz Workshop Orchestra
Band Workshops
Rolf Häsler was born in 1962 in Interlaken and started playing the clarinet when he was 10 years old. 3 years later he added the saxophone. 1989 he graduated from the Swiss Jazz School Bern where he studied with Andy Scherrer. He participated in workshops with Dick Oatts, Jerry Bergonzi, Hannibal, Don Menza, Sal Nistico, Michael Brecker, Bob Mintzer, George Gruntz, Chris Hunter. He is teaching saxophone and clarinet at the music schools Oberland Ost and Region Thun. He is the responsible for the jazz workshop Interlaken and the jazz band of the gymnasium Interlaken. Leader of the Second Line Big Band, Big Band Musikschule Region Thun (1999-2011). He has plaid with musicians such as Joe Haider, Günther Kühlwein, Tim Hagans, Ron Mc Clure, Steve Fishwick, Steve Brown, Margie Evans, Gene Mighty Flea Connors, William Evans, Thomas Moeckel, Bruno Spoerri, Umberto Arlatti, Lars Lindvall, Mr. Blue and others.
Ivo Prato (sax)
Sax instrumental class basic level
Junior Jazz Workshop: playing theory, band workshops
Since 1988 Ivo Prato has been working as a musician and music teacher. After learning how to play the clarinet, he decided to study saxophone (ts) at the Swiss Jazz School (HKB) in Bern. He is a member of different bands and projects.
Flavia Frey (vocals)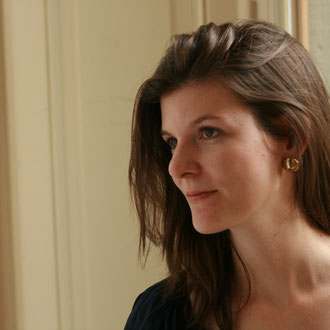 Responsible Junior Jazz Workshop Orchestra
Band Workshops
Flavia Frey grew up in Schötz LU. At the age of 4 she already felt her way into the world of music with the help of the recorder. Soon she took piano and cornet lessons.
She has always sung, but at the age of 14 she decided to develop and shape her passion for singing through singing lessons. She was taught by Veronika Stalder for 3 years and her desire to study singing grew during this time. During this time Flavia also became more and more involved with jazz, which today is one of her favourite styles.
After graduating from high school, she completed her preliminary studies at the Jazz Department of the Musikschule Luzern, where she received singing lessons from Pascal Galeone. Since 2016 she has been studying jazz at the Hochschule Luzern - Musik, where she is taught by Susanne Abbuehl, Katrin Frauchiger, Marc Halbheer, Ricardo Regidor, Willy Kotoun and many others.
Niculin Christen (piano)
Responsible Junior Jazz Meeting

Born in 1981 in Thun. He graduated from the Hochschule für Musik Basel where he studied piano with Hans Feigenwinter and Malcom Braff. Exchange year at the Conservatorium van Amsterdam, classes with Karel Bouhle.
His sound spectrum goes from Jazz to Pop even to Klezmer. For the past few year he has started to play the Akkordon which makes him an in demand musician for many different projects. Current projects: Bait Jaffe Klezmerorchester, Matthias Siegrist, Little Pocket.
Pius Baschnagel (drums)
Drums instrumental class basic level
Band workshops
Born 1970, lives in Zurich, educated in Los Angeles CA.
Kulturförderungspreis of the City of Illnau-Effretikon 2004
Teaching rhythm and drums at the ZHdK

Performances with Joshua Redman, Barbara Dennerlein, NDR Bigband, Benny Golson, Daniel Powter, Till Brönner, Chico Freeman, Rhoda Scott, Scott Robinson, George Gruntz, Franco Ambrosetti, Benny Bailey, Swiss Army Big Band, Jimmy Woode, Nubya, Picason, Swiss Jazz Orchestra and others.
Bands: Zurich Jazz Orchestra, Herbie Kopf, Marianne Racine, Müller-Kramis-Baschnagel, Christoph Grab's Reflections
Own projects: Baschnagel Group, P. B. s Latinworld, Pius' Latinchoice
Festivals: Drumfestival Switzerland, Art on Ice, Caliente, Jazz no Jazz, Willisau, Schaffhausen
Tours abroad: Lithuania, Greece, Greece, Oman, Israel, Germany, China, Holland, Romania, the Netherlands, Ukraine