Faculty Langnau Jazz Nights 2018
Adam Nussbaum (drums)
Adam Nussbaum is considered one of the finest drummers working today. He's played with a virtual "Who's Who" in the jazz world. Longtime associates have included: John Abercrombie, Michael & Randy Brecker, Eliane Elias, Gil Evans, Stan Getz, Vic Juris, James Moody, John Scofield, Joe Sample, Ohad Talmor, 'Toots' Thielemans, Kenny Wheeler & NHØP, as well as freelancing with prominent artists of every generation, being a major asset no matter where he appears. Nussbaum has joined forces with other musicians to form such groups as "BANN" w/Seamus Blake, Jay Anderson & Oz Noy, "We3" w/Dave Liebman & Steve Swallow, "The Impossible Gentlemen" w/Gwilym Simcock, Steve Rodby & Mike Walker, "The Nuttree Quartet" w/John Abercrombie, Jerry Bergonzi & Gary Versace and "The ZZ Quartet w/Ratko Zjaca, Simone Zanchini & Martin Gjakanovski. He's been on hundreds of recordings, including the Grammy winning "Don't Try This At Home" recorded with Michael Brecker.

In addition, Nussbaum reaches out to the next generation. He is an in-demand educator doing Clinics and Master Classes, teaching at such institutions as Berklee, NYU, State University of New York, the New School, and at numerous Conservatories around the world.
Ohad Talmor (sax)
The cosmopolitan Ohad Talmor was born in Lyon-France, originally from Israel, grew up partly in Geneva-Switzerland and now American and longtime Brooklyn-NY resident. Don't let it confuse you. Ohad Talmor was mentored early on by his friend and master, the legendary Lee Konitz. Under his tutelage and through their privileged relationship, they worked on and co-lead three distinct projects for which Talmor both composed/arranged and played: the Lee Konitz New Nonet, the Konitz-Talmor String Project and the Konitz-Talmor Big Band.
On his own, Talmor leads a number of flexible groups mirroring his multi-faceted musical identity. A Sextet named "NewsReel" features some of New York's most creative musicians: Dan Weiss, Jacob Sacks, Miles Okazaki, Shane Endsley and Matt Pavolka. A Trio featuring Steve Swallow and Adam Nussbaum.
You can also hear Talmor collaborating with the likes of; Jason Moran, Josh Redman, Steve Coleman, Fred Hersh, Kurt Rosenwinkel, Chris Cheek, Dave Douglas, Carla Bley, Joe Lovano, Chris Potter, Billy Hart and many others, most of whom do not have major recording contracts, which is just as well.
Judy Niemack (vocals)
"...one of the most versatile and provocative singers...with a keen jazz sensitivity."
John. S. Wilson, New York Times

Throughout her career, Judy Niemack has accomplished a great deal as a singer, educator, lyricist, composer, and inspiration to younger jazz vocalists. Due to her beautiful voice, fearless improvising, impressive musicianship and versatility, Judy Niemack has since worked with many of the who's who of jazz including pianists Fred Hersch, Kenny Werner, Cedar Walton, Kenny Barron, Jim McNeely, Steve Kuhn, Kirk Lightsey and Kirk Nurock, saxophonists Lee Konitz, Joe Lovano and James Moody, flugelhornist Clark Terry, bassists Ray Drummond and Eddie Gomez, drummers Billy Higgins, Joey Baron, Billy Hart and Adam Nussbaum, the New York Voices and the WDR Big Band.
Judy Niemack starting teaching jazz singing and improvising in the late 1970s. She has since become one of the most influential educators in jazz, and a pioneer of vocal jazz education in Europe. She taught vocal jazz at the New School For Jazz, William Patterson University, Long Island University, and New York City College. After moving to Europe, she joined the jazz faculty at the Royal Conservatory of Brussels, Belgium in 1993, and two years later became the first Professor of Vocal Jazz in Germany. She also leads workshops throughout Europe and the world.
"Our generation is probably the first to pass on information to younger singers willingly and very openly. What I love about teaching is being surrounded by music all day long, every day. I love being with singers and helping out younger vocalists, leading people onto the path towards where they want to go." Judy's vocal improvisation method book and CD "Hear It And Sing It! – Exploring Modal Jazz" was published by Second Floor Music in 2004. Her "Vocal Jazz Standards" book and CD was published by Hal Leonard in 2008.
Vic Juris (guitar)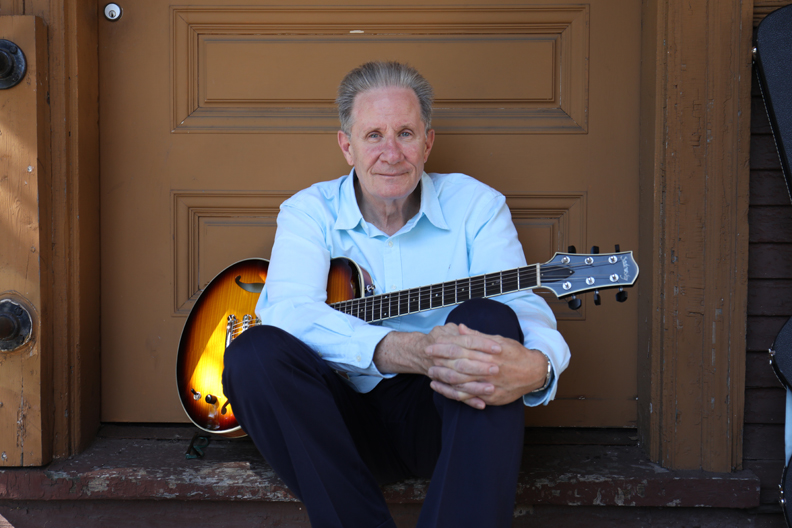 From the wilds of Manhattan to the shores of Japan and Europe, jazz guitarist Vic Juris has covered an impressive range of territory, musically as well as geographically. Inspired by Rock and Roll legend Chuck Berry, the Jersey City, New Jersey native first picked up the Guitar at the age of ten. With no musicians in the family he began taking private lessons and was soon appearing with Rock and R&B Bands in the New York City area. In his late teens Vic discovered Jazz. He was hooked.
From there it was on to a career with the likes of Dizzy Gillespie, Phil Woods, David Liebman, Gary Peacock, Charlie Mariano, Larry Coryell, Bireli Lagrene,, Sarah Vaughn and many others.
Eagerly sought out by his fellow musicians, Vic has appeared on two hundred recordings as a sideman and twenty five as a leader. His latest CD ""Eye Contact" with Jay Anderson Is a 2018 release for Steeplechase Records.
Vic is a highly regarded educator. He is currently on faculty at "The New Schooll., Rutgers University and SUNY Purchase. Vic is the author of Modern Chords, available through Mel Bay Publications.
Andy Laverne (piano)
Jazz pianist, composer, arranger, recording artist, and educator Andy LaVerne studied at Juilliard, Berklee, and the New England Conservatory, and took private lessons from legendary jazz pianist Bill Evans. The list of musicians with whom LaVerne has worked reads like a Who's Who in jazz: Frank Sinatra, Stan Getz, Woody Herman, Dizzy Gillespie, Chick Corea, Lionel Hampton, Michael Brecker, Elvin Jones,Gerry Mulligan, Miroslav Vitous, Benny Golson, Brandford Marsalis, Chris Potter, and numerous others.
A prolific recording artist, his projects as a leader number close to 70, the most recent (just released) is Faith (SteepleChase Records).
LaVerne is also a prominent jazz educator, having released a series of instructional videos and DVD's including, Andy LaVerne's Guide to Modern Jazz Piano Vol. 1 & 2, Jazz Piano Standards (Homespun Tapes), Jazz Piano Masterclass 1-3 (www.mymusicmasterclass.com), Jazz Piano, Arranging, and Jazz Composition (www.mymusicmasterclass.com),Chords and Lines In Motion (Aebersold Jazz). He is the author of severaljazz educational books and playalongs including Countdown to Giant Steps, Tunes You Thought You Knew, Secret of the Andes, QuickChords, Chords In Motion (Aebersold Jazz), Bill Evans 19 Arrangements for Solo Piano, The Music of Chick Corea (Hal Leonard), The Music of Andy LaVerne (SteepleChase Music), Handbook of Chord Substitutions, Tons of Runs (Ekay). Forthcoming is his newest book – Bill Evans: A Portrait in Jazz (Aebersold Jazz). Andy has released two performance DVD's with guitarist John Abercrombie, In Concert (Homespun Tapes), and The Art of the Duo (Mel Bay).
LaVerne is contributing editor (since 1986) of Keyboard Magazine, which has published several dozen LaVerne articles. His articles have also appeared in Down Beat, Jazz Improv, Piano Today, Piano Quartely, Piano Stylist, Jazz and Keyboard Workshop, and JazzOne.
Andy is the recipient of five Jazz Fellowships from the National Endowment for the Arts, and winner of the 2000 John Lennon Songwriting contest for his tune Shania. He has appeared at concerts, festivals, and clubs throughout the world, and has also given clinics and Masterclasses at universities, colleges, and conservatories worldwide. LaVerne is Professor of Jazz Piano at SUNY Purchase, formerly Senior Artist Teacher – Jackie McLean Institue of Jazz, and is on the faculty of the Aebersold Summer Jazz Workshops and Langnau Jazz Nights (Switzerland).
Jay Anderson (bass)
Bassist/composer Jay Anderson is among the most versatile and respected jazz artists performing today. He has performed/recorded with a wide range of jazz artists including Woody Herman, Carmen McRae, Michael Brecker, Paul Bley, Bob Mintzer, John Abercrombie, Dave Liebman, Joe Sample, Maria Schneider, Stanley Cowell, John Scofield, Lee Konitz, Vic Juris, Red Rodney, Ira Sullivan, Mike Stern, Anat Cohen, Toots Thielemans, Kenny Wheeler, Jay Clayton and non-jazz artists like Oswaldo Golijov, Dawn Upshaw, The Australian Chamber Orchestra, Robert Spano (Atlanta Symphony), Michael Franks, David Bowie, Frank Zappa, Tom Waits, Terre Roche, Chaka Khan, Michel Legrand, Allen Ginsberg, and Celine Dion.
He has been featured on over 400 recordings, seven of which have received the Grammy Award.
He has conducted clinics around the world and is a Professor of Jazz Bass Studies at the Manhattan School of Music in New York City. Jay currently co-leads the critically acclaimed group BANN featuring Seamus Blake, Oz Noy and Adam Nussbaum.
Brad Goode (trumpet)
Trumpeter Brad Goode is a unique and instantly recognizable virtuoso. Whether working as a soloist, bandleader, lead trumpet man or sideman, for 25 years he has consistently been one of the busiest performers in the United States.

Brad's jazz pedigree was established through his apprenticeship with many legends of the music. As a youngster, he toured and recorded with Von Freeman, Red Rodney, Al Cohn, Eddie Harris, Ira Sullivan, Frank Morgan, Don Lanphere, Curtis Fuller, Jack DeJohnette, Ernie Krivda, Richie Cole, Rosemary Clooney, Barrett Deems and many others.

In recent years, Brad has increasingly appeared as a lead trumpeter with many big bands and symphony orchestras. His 15 solo recordings can be heard on the Delmark, Sunlight, SteepleChase, and Origin labels.

Mr. Goode has served on the faculties of the American Conservatory of Music, New Trier H.S., Cuyahoga Community College, The University of Cincinnati College Conservatory of Music, and The University of Colorado, where he is currently Associate Professor of Jazz Studies. He makes frequent appearances as a soloist and clinician at colleges and high schools throughout the U.S. Brad also performs as a jazz bassist and drummer.
Hans Ermel (bass)
Jazz Workshop: responsible theory (basic level)
Band Workshops
Hans Ermel was born in Eggiwil, Emmental in 1971, studied at the Jazzschule Luzern with Heiri Känzig but also took classes for classical double bass with Béla Szèdlak. He attended workshops in Switzerland and abroad with Niels-Henning Ørsted Pedersen, Miroslav Vitous, Marc Johnson, Ray Anderson und Dave Liebman. Hans Ermel is involved in various projects, including 'Die Vier Tenöre', Padre Padrone, 007 Only. He is also a member of different classical ensembles (Ensemble 7) and was part of musical- und theater productions (Der kleine Horrorladen, Evita, Miss Saigon, Les Misérables, West Side Story). Hans Ermel was born in Eggiwil, Emmental in 1971, studied at the Jazzschule Luzern with Heiri Känzig but also took classes for classical double bass with Béla Szèdlak. He attended workshops in Switzerland and abroad with Niels-Henning Ørsted Pedersen, Miroslav Vitous, Marc Johnson, Ray Anderson und Dave Liebman. Hans Ermel is involved in various projects, including 'Die Vier Tenöre', Padre Padrone, 007 Only. He is also a member of different classical ensembles (Ensemble 7) and was part of musical- und theater productions (Der kleine Horrorladen, Evita, Miss Saigon, Les Misérables, West Side Story).
Christoph Siegenthaler (piano)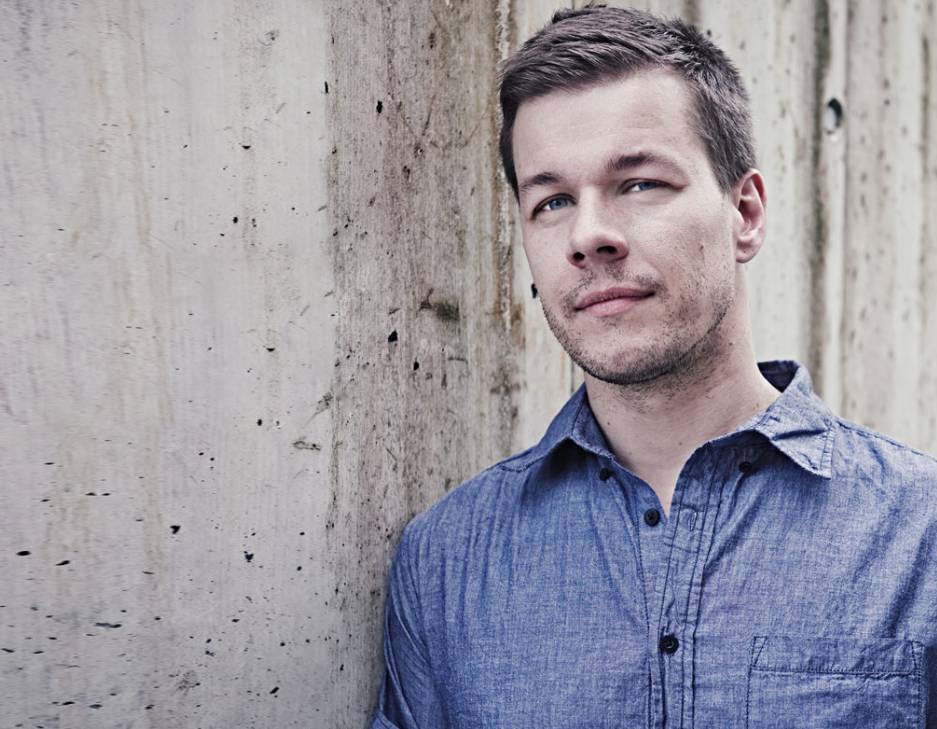 Responsible Junior Jazz Workshop Orchestra
Band Workshops
Christoph studied performance and educational science with William Evans (amongst others) at the Hoschschule der Künste Bern, Swiss Jazz School. He participated in master classes with musicians such as Michael Brecker, Bruce Barth, Art Lande, Paul McCandless, Darmon Meader, Ernie Watts, Janek Gwizdala, Bill Cobham und Enrico Pieranunzi. He is very comfortable with playing Jazz, however is also at home playing Pop, Rock and Soul music. He plays at numerous festival and club tours in Switzerland and abroad.
Rolf Häsler (sax)
Responsible Junior Jazz Workshop Orchestra
Band Workshops
Rolf Häsler was born in 1962 in Interlaken and started playing the clarinet when he was 10 years old. 3 years later he added the saxophone. 1989 he graduated from the Swiss Jazz School Bern where he studied with Andy Scherrer. He participated in workshops with Dick Oatts, Jerry Bergonzi, Hannibal, Don Menza, Sal Nistico, Michael Brecker, Bob Mintzer, George Gruntz, Chris Hunter. He is teaching saxophone and clarinet at the music schools Oberland Ost and Region Thun. He is the responsible for the jazz workshop Interlaken and the jazz band of the gymnasium Interlaken. Leader of the Second Line Big Band, Big Band Musikschule Region Thun (1999-2011). He has plaid with musicians such as Joe Haider, Günther Kühlwein, Tim Hagans, Ron Mc Clure, Steve Fishwick, Steve Brown, Margie Evans, Gene Mighty Flea Connors, William Evans, Thomas Moeckel, Bruno Spoerri, Umberto Arlatti, Lars Lindvall, Mr. Blue and others.
Ivo Prato (sax)
Sax instrumental class basic level
Junior Jazz Workshop: playing theory, band workshops
Since 1988 Ivo Prato has been working as a musician and music teacher. After learning how to play the clarinet, he decided to study saxophone (ts) at the Swiss Jazz School (HKB) in Bern. He is a member of different bands and projects.
Niculin Christen (piano)
Responsible Junior Jazz Meeting

Born in 1981 in Thun. He graduated from the Hochschule für Musik Basel where he studied piano with Hans Feigenwinter and Malcom Braff. Exchange year at the Conservatorium van Amsterdam, classes with Karel Bouhle.
His sound spectrum goes from Jazz to Pop even to Klezmer. For the past few year he has started to play the Akkordon which makes him an in demand musician for many different projects. Current projects: Bait Jaffe Klezmerorchester, Matthias Siegrist, Little Pocket.
Pius Baschnagel (drums)
Drums instrumental class basic level
Band workshops
Born 1970, lives in Zurich, educated in Los Angeles CA.
Kulturförderungspreis of the City of Illnau-Effretikon 2004
Teaching rhythm and drums at the ZHdK

Performances with Joshua Redman, Barbara Dennerlein, NDR Bigband, Benny Golson, Daniel Powter, Till Brönner, Chico Freeman, Rhoda Scott, Scott Robinson, George Gruntz, Franco Ambrosetti, Benny Bailey, Swiss Army Big Band, Jimmy Woode, Nubya, Picason, Swiss Jazz Orchestra and others.
Bands: Zurich Jazz Orchestra, Herbie Kopf, Marianne Racine, Müller-Kramis-Baschnagel, Christoph Grab's Reflections
Own projects: Baschnagel Group, P. B. s Latinworld, Pius' Latinchoice
Festivals: Drumfestival Switzerland, Art on Ice, Caliente, Jazz no Jazz, Willisau, Schaffhausen
Tours abroad: Lithuania, Greece, Greece, Oman, Israel, Germany, China, Holland, Romania, the Netherlands, Ukraine
Marianne Keel (vocals)
Responsible Junior Jazz Workshop Orchestra
Band Workshops
Marianne Keel was born in 1979 in Bern. She studied jazz singing at the Basel University of Music, Department of Jazz with Susanne Abbuehl and Lisette Spinnler. In 2007 she successfully completed with a teaching diploma. She was the winner of a scholarship from the Friedl-Wald-Foundation. In 2005 she spent half a year in Copenhagen and took singing lessons with Josefine Cronholm. She took lessons in composition and arrangement with Araxi Karnusian. Her musical spectrum ranges from jazz and pop to baroque crossover projects and makes her an exciting singer in various stylistic projects. In 2012 her debut album with her band "Marianne's Bag" was released by Meta Records. She is a vocal and choral conductor at the Oberemmental Music School.