Langnau Jazz Nights Catering
Restaurant Kupfergabel
OPEN TUESDAY TO SATURDAY FROM 18:00 (MAIN CONCERT VENUE KUPFERSCHMIEDE)
The restaurant is also accessible without a concert ticket!
Treat yourself to a delicious meal at this popular restaurant. It is located in an old factory building which creates a unique ambiance and is the perfect start to an unforgettable festival evening. At the bar we serve a variety of snacks during the whole evening.
Restolike X Kupfergabel
The culinary crossover at Langnau Jazz Nights

Let us spoil you with culinary delights, according to the motto "Local and sustainable with guaranteed freshness and unique taste".

We take a new approach and say no to the conventional food cycle. In our restaurant, the farmer chooses and delivers the products that are ready to be harvested. Although this may mean extra work, we are happy to contribute to the support of regional farms in this way.

At our restaurant organic vegetables jam with meat from the local butcher.

We are looking forward to your visit.
Your hosts: Fabian, Moritz and Remo


restolike is a Swiss food company from the agglomeration of Bern. Our motto; We combine local and sustainable ingredients with guaranteed freshness to create a unique taste experience.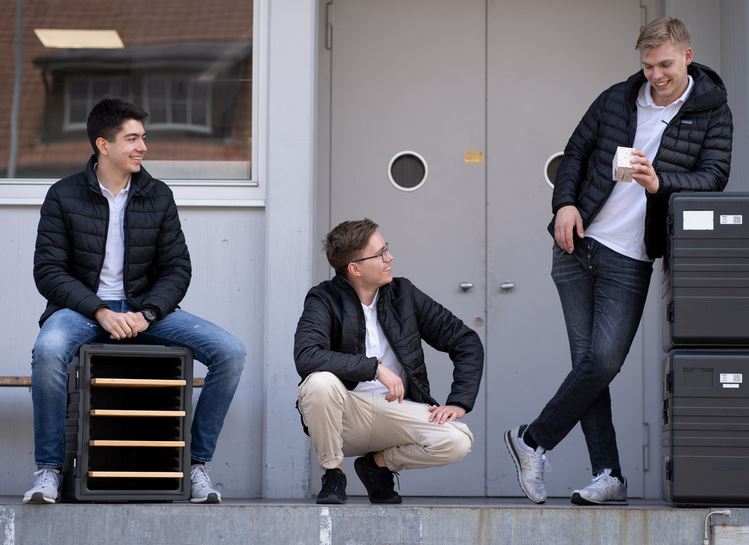 Viehmarktplatz/Krompholz-Stage: Wine, Dine & Music
OPEN FROM 17:00 (FOOD FROM 18:00)

What could be better than a summer evening with tasty food and great live music?
A selection of fresh dishes from all over the world. With classics such as the delicate sushi from Tosho Yakkatokuo, Momos, curries, the best veggie burger in Langnau or the homemade sausages from Walter and Marius - big or small, from vegan to meat-loving, there is something for everyone!
Luca Stucki (Zum Topf) and his team, who have been with LJN for a couple of years, are responsible for the catering on the Viehmarktplatz.


DerKaffee
Make sure you try the delicious coffee from our coffee bar. We use the exclusive and high quality, home-roasted coffee beans from derkaffee, a traditional, Swiss coffee roastery.