International Junior Jazz Meeting
KROMPHOLZ STAGE VIEHMARKTPLATZ (FROM 19:30 / TOWN SQUARE) - FREE ENTRANCE
This "festival within the festival" gives young aspiring artists the opportunity to meet fellow musicians as well as internationally acclaimed stars - a unique event in Europe. We invite bands from all over the world. The band members should not be older than 25 years old. The participants of the Junior Jazz Meeting are elected by a jury. After performing, the concert will be discussed in a feedback workshop with a teacher of the Jazz Workshop.

In the past we have welcomed bands from Russia, the Netherlands, Germany, England, Italy, Bulgaria, Korea, the United States and of course Switzerland.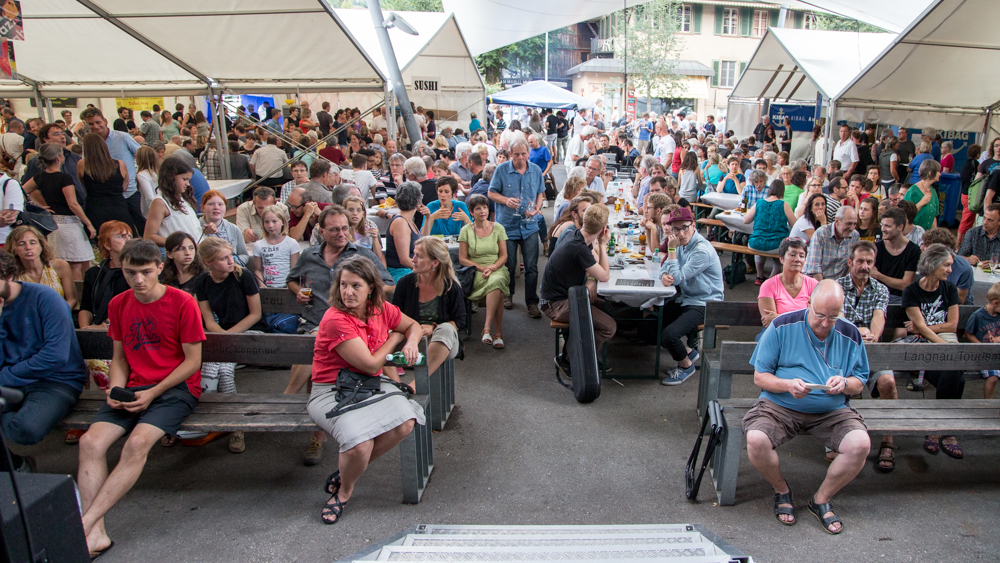 Program 2022
TUESDAY JULY 26, 2022

BOSJE Big Band (Botswana)
Big Band of the Botswana Society For Jazz Education (BOSJE), an initiative to promote and educate young jazz musicians in Botswana.

WEDNESDAY JULY 27, 2022
Latitude (CH)
Elia Aregger (g), Meret Siebenhaar (p), Marius Sommer (b), Jérôme Keel (dr)

THURSDAY JULY 28, 2022
Oog (CH)
Lea Stuber (voc), Dominik Zihlmann (p), Léonard Cordier (b), Jérôme Keel (dr)

FRIDAY JULY 29, 2022
Tetyana Haraschuk Trio (UKR/CH/USA)
Tatyana Haraschuk (dr), Kris Sebastian Ramakrishna (g), Brandon Atwell (b)

SATURDAY JULY 30, 2022
Jugend Jazz Orchester
Under the direction of Benjamin Weidekamp, talented Swiss musicians present music written especially for the ensemble.

Direction: Benjamin Weidekamp, musical director & reeds
Vocals: Elin Vankan, Maria von Rütte, Camille Burkhard, Charline Crevoisier
Reeds: Mattia Facchini, Ruben Kilchling, Jonathan Götz
Trumpets: Valerian Alfaré, Mattia Belz, Raphael Tschümperlin
Trombones: Ferdinand Silberg, Maxence Nappez, Gloria Ryter
Rhythm: Lucas Andreas, Sevilla Fluri, Luca Imholz, Catherine Tang, Florian Krummenacher, Bérénice Keller, Nathan Triquet, Fantin Calame