International Junior Jazz Meeting
KROMPHOLZ STAGE VIEHMARKTPLATZ (FROM 19:30 / TOWN SQUARE) - FREE ENTRANCE
This "festival within the festival" gives young aspiring artists the opportunity to meet fellow musicians as well as internationally acclaimed stars - a unique event in Europe. We invite bands from all over the world. The band members should not be older than 25 years old. The participants of the Junior Jazz Meeting are elected by a jury. After performing, the concert will be discussed in a feedback workshop with a teacher of the Jazz Workshop.

In the past we have welcomed bands from Russia, the Netherlands, Germany, England, Italy, Bulgaria, Korea, the United States and of course Switzerland.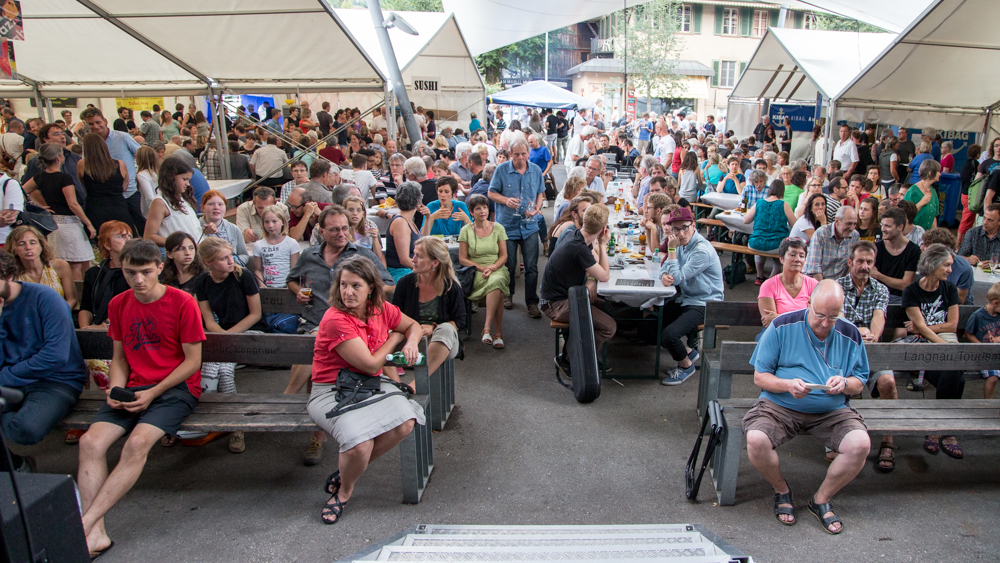 Do you play or sing in a band? Do you feel like performing at a Jazz festival? If so, take this opportunity! We are looking for bands to participate in the 18th annual Junior Jazz Meeting in Langnau, Switzerland. The band will perform on an open-air stage for about 45 minutes. The concerts are part of the «Langnau Jazz Nights» festival, which takes place from July 25 - 29, 2023.