Program Thursday July 27, 2023
Thursday, July 27 – 22:15
Kupferschmiede
Chris Potter Circuits feat. James Francies and Eric Harland
Chris Potter sax, James Francies p, Eric Harland d
A world-class soloist, accomplished composer, and formidable bandleader, Grammy Award nominated saxophonist Chris Potter has emerged as a leading light of his generation. Potter's music showcases limitless creativity and a vibrant sense of swing, prompting critics, musicians, and fans alike to cite him as the one of the finest saxophonists today. The New Yorker calls Potter, 'A tenorist who can remind you of Joe Henderson at his craftiest, he employs his considerable technique in the service of music rather than spectacle.' With his 2019 Edition Records release, Circuits, Potter makes a return to groove, echoing music from his Underground era. Joined by keyboardist James Francies and drummer Eric Harland, Potter's new music thrives on the band's chemistry, blending a vibrant soundscape of electronics, melodies with unforgettable hooks, and surprising turns of phrase, all played with relentless energy.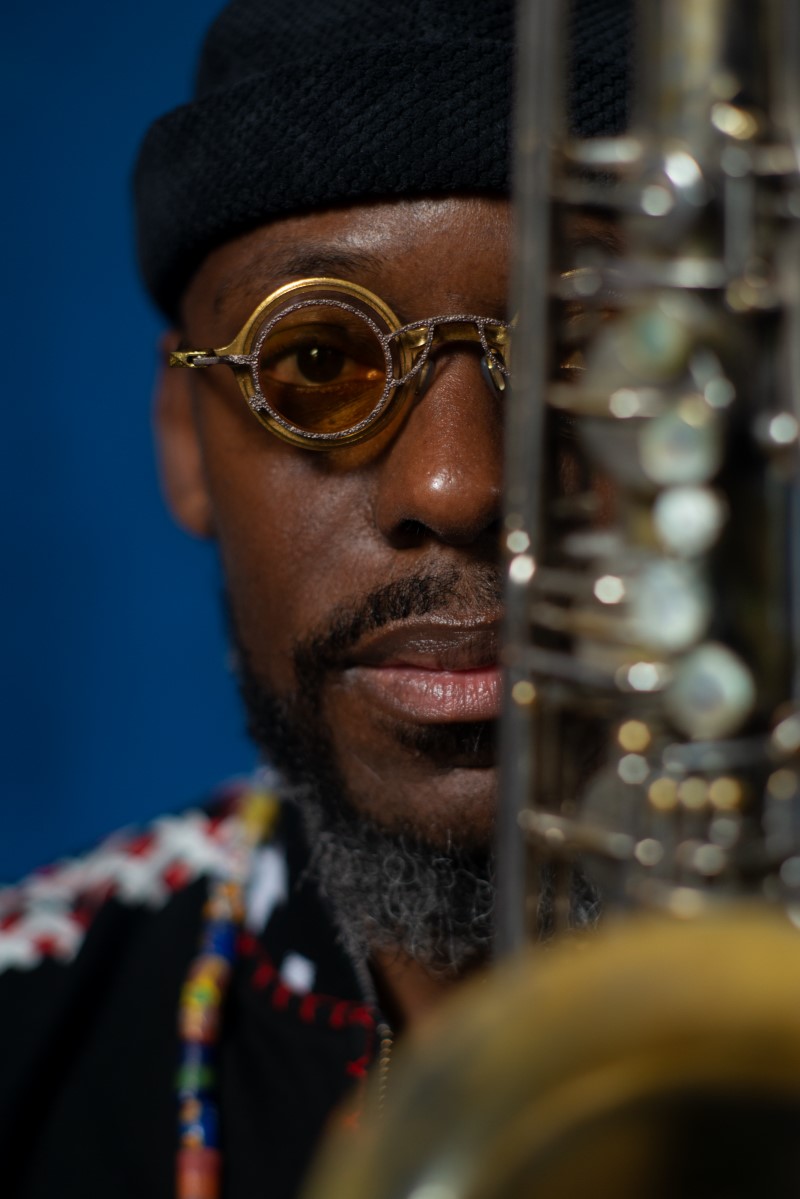 Thursday, July 27 – 20:30
Kupferschmiede
Marcus Strickland Twi-Life
Marcus Strickland ts + bcl, Mitch Henry keys/p/org, Kyle Miles b, Charles Haynes dr
A central fixture of New York City's jazz scene since the 1990s, Grammy-nominated tenor saxophonist Marcus Strickland continues to morph as an artist, consistently releasing tracks about relevant topics as times change.
In his band, Twi-Life, which exists at the intersection of hip-hop and jazz, Strickland is a multi-instrumentalist, beat maker, and composer. After releasing his album Twi-Life on his own label in 2006, he was named "Best New Artist" in the JazzTimes Readers' Poll. Strickland's albums often combine many genres like hip-hop, Afro-beat, funk, jazz, rock, and jungle. He has performed consistently at the Blue Note Jazz Club in New York among other legendary venues, with the likes of McCoy Tyner, Tom Harrell, Nicholas Payton, Wynton Marsalis, Christian McBride's New Jawn & Chucho Valdez "La Creación," Dave Douglas, Keyon Harrold, and Mos Def, among others. He is an Associate Professor of Practice in the Department of Studio Music at the University of Miami Frost School of Music. As a result, he splits his time between Miami and New York.
The Universe's Wildest Dream is the third album from Marcus Strickland Twi-Life. It features Strickland on soprano, alto, tenor saxes, and bass clarinet, Mitch Henry on keys, piano, and organ, Kyle Miles on bass, and album co-producer Charles Haynes on drums. A fitting evolution from 'People of the Sun' and 'Nihil Novi', 'The Universe's Wildest Dream' showcases luminous grooves that encapsulate Black World Music: a mixture of jazz, hip hop, soul, AfroCaribbean and African Music. Dynamic, dramatic and rooted in Afrofuturism, Strickland meditates on life's biggest questions and ideas, from technology to aliens to sustainability and race, all while emphasizing the fragility of existence and the miracle that is human life.