Program Friday July 29th 2016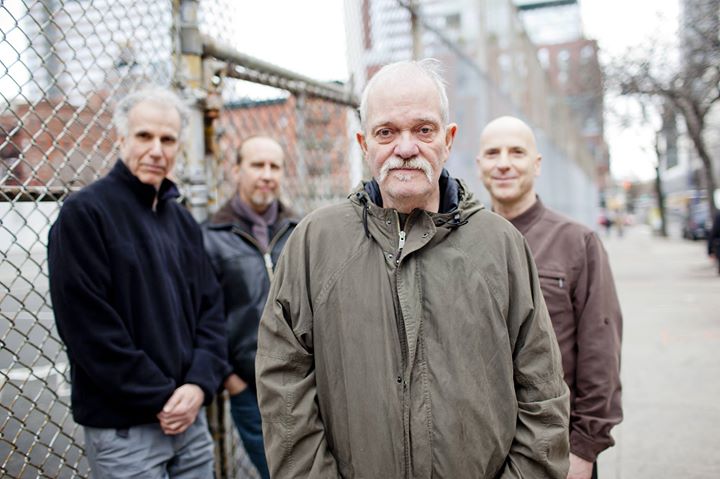 Friday July 29th – 10:15pm
Kupferschmiede Langnau
The Abercrombie Quartet
John Abercrombie g, Marc Copland p, Drew Gress b, Joey Baron dr
Not since the legendary pairing of Bill Evans and Jim Hall has there been such a guitar-piano collaboration. Both men are recognized as innovators who continue to push the boundaries of the music, while maintaining their firm connection to the jazz tradition. In Drew Gress and Joey Baron they have found a like-minded rhythm team.

"The fluid rapport that comes only with longtime acquaintance." - NY Times
"interaction and communication at the highest level." - Der Sonntag
"Very absorbing" - the Guardian
"Inspiring examples of the art of communication practiced at the highest level." - Jazz Station.com

"Anybody who's got ears can hear the beautiful integrity of his improvisations,and how incredibly well he plays the electric guitar. Right now, he's playing better than he ever has." - John Scofield on John Abercrombie

www.johnabercrombie.com
www.marccopland.com
www.drewgress.com
https://en.wikipedia.org/wiki/Joey_Baron
Friday July 29th – 08:30pm
Kupferschmiede Langnau

The Teachers
Luis Perdomo p, Magos Herrera voc, Jon Irabagon sax, Tim Hagans tp, David Gilmore g, Mimi Jones b, Rudy Royston dr
Luis Perdomo
"A rather amazing improviser, the pianist is making a name for himself by feverishly assaulting the progressive edge of mainstream jazz." - Village Voice

"Mr. Perdomo plays with deep sonority, rhythmic aplomb and an ear for useful dissonance." - New York Times

There are moments in music when an artist illuminates the scene with imagination, virtuosity and above all, an undying dedication to swing. Pianist/composer/bandleader Luis Perdomo is that moment!
Ever since he came to New York in 1993 from Venezuela, Perdomo has emerged as one of the most in-demand sidemen – as evidenced by his celebrated work with a wide array of jazz and Latin stars – from Ravi Coltrane to Ray Barretto, and by his six critically- acclaimed recordings as a leader. The release of his magnificent new, Hot Tone label debut CD, 22, features bassist Mimi Jones' supple, deep basslines and drummer Rudy Royston's quicksilver rhythms, in a trio he christened The Controlling Ear Unit. "I wanted to create an environment where a sensitive player could make his own musical choices, without fear of the consequences," Perdomo says. "The word 'unit' is appropriate because although the current group is a trio, it doesn't really have to be restrained to that. It could have a different format, depending on what the music calls for."
Perdomo has appeared on over two hundred records, and has become a first-class sideman to artists like Dave Douglas, David Sanchez, Tom Harrell, Steve Turre, Ben Wolfe, Ray Barretto, Brian Lynch, David Gilmore, Conrad Herwig, Ignacio Berroa, Ralph Irizarry and Timbalaye and other great musicians. He was a member of Ravi Coltrane's Quartet for ten years, and is a founding member of the Miguel Zenon Quartet. Perdomo recorded on three Grammy-nominated CD's: Coltrane's Influx, and Zenon's Esta Plena, and Alma Adentro: The Puerto Rican Songbook.


www.luisperdomojazz.com
www.jonirabagon.com
www.davidgilmore.net
www.timhagans.com
www.mimijonesmusic.com
www.rudyroyston.com
www.magosherrera.com